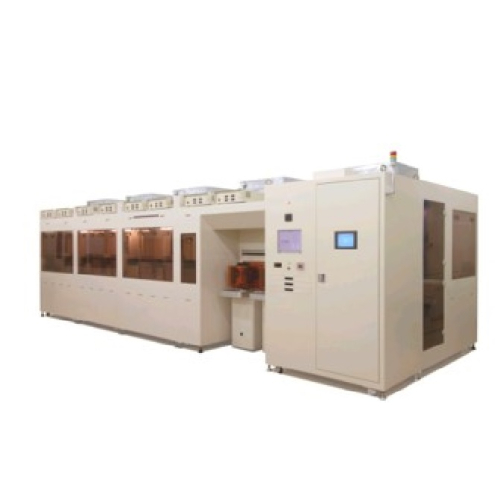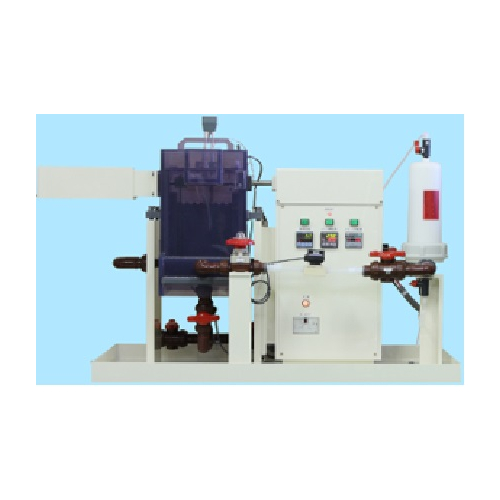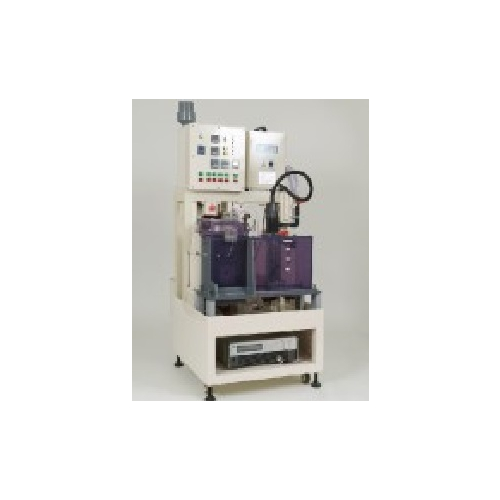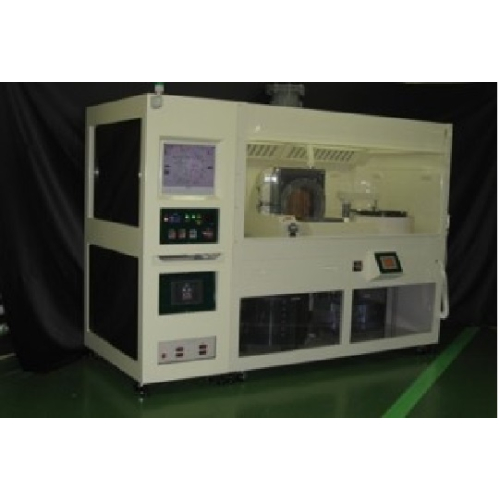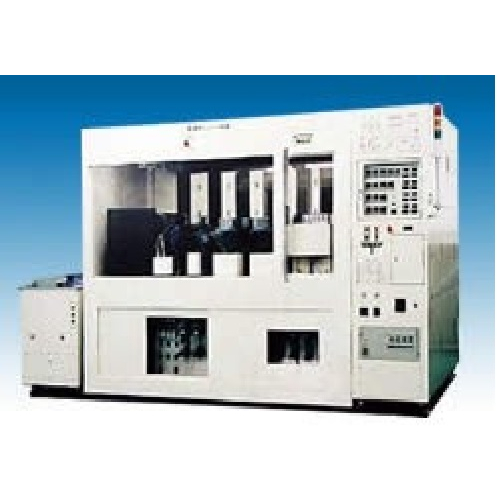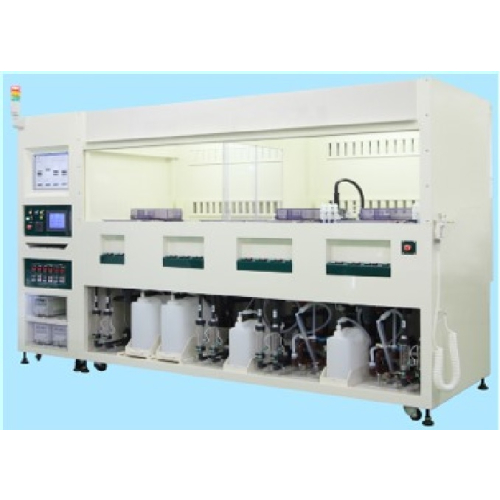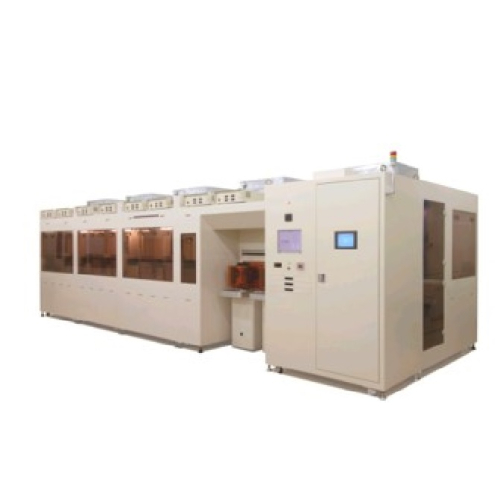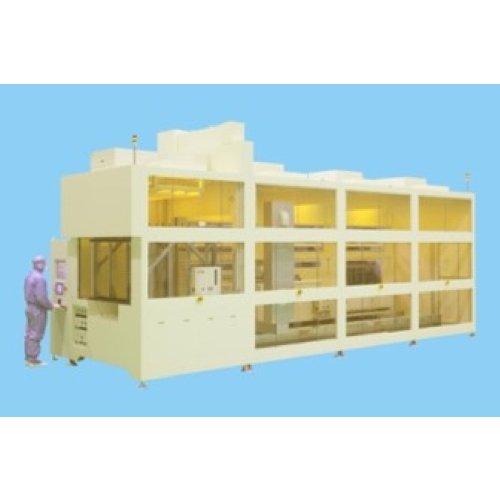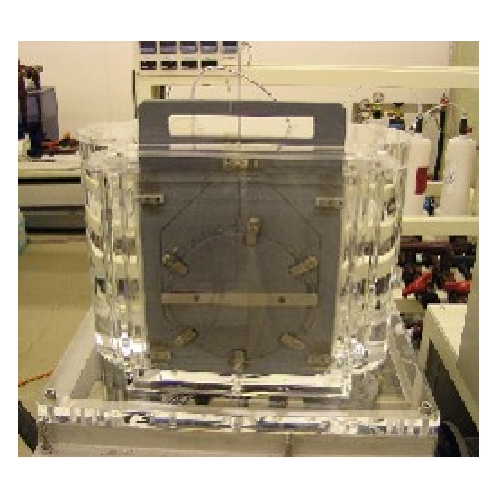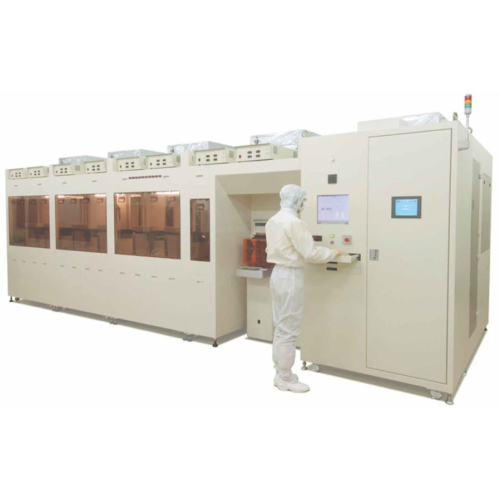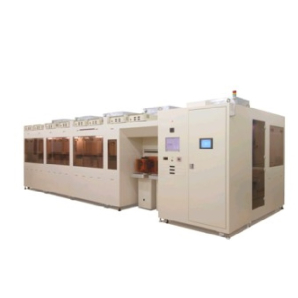 1. 3 to 12 inches and Panel (300m㎡/600m㎡/510x515m㎡) Manual/Semi Auto/Auto Tool (please consult us if substrate has special shape).
2. Suitable for (Cu/Ni/SnAg, Cu/Ni/Au) fan-out package substrate plating, and uniformity is very good.
3. About TSV, it can do high-speed implantation and plating with few flaw
4. Handles fine-pitch pattern plating
5. Duplex simultaneous treatment and high throughput with compact
6. Corresponds to "Copper, nickel, gold, solder, lead-free solder (SnAg), magnetic film, and so on."