Taichung Industrial Automation Exhibition 2018

Industrial Automation is one of important machinery export trade in Taiwan. The geographical advantages of many industrial parks and closely connected industrial supply chains have brought infinite business opportunities to the central area. Combined with active promotion of industrial transformation and upgrade and establishment of precise machinery park by the government, the central area has moved toward a new development of integrated traditional and high-tech manufacturing industry.
There will be more opportunities to see our latest product demonstration and interact with our sales people face-to-face. So, please don't miss the event and come to meet us!
Our information at Taichung Industrial Automation Exhibition 2018:
●Time:June 8~11 (Fri./Mon.) 09:00-17:00
June 12 (Tue.) 09:00-16:00
●Place:Greater Taichung International Expo Center
●Address:No.161, Gaotie 5th Rd., Wuri Dist., Taichung City 414, Taiwan (R.O.C.)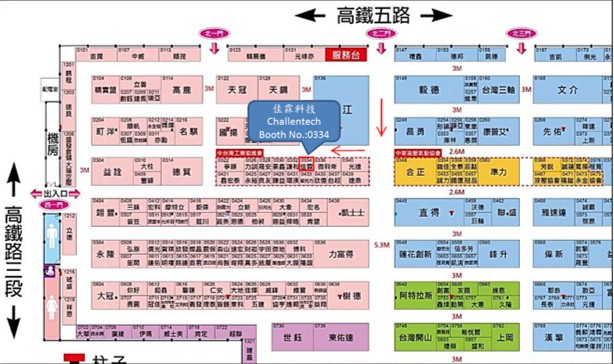 ●
Just kindly remind you in order to save your valuable time we suggest you log in online for admission application. Please find the following online registration website:
http://www.edn-mcshow.com/tc/guestvisit6.php